Today our 8th graders visited Arlington National Cemetery and participated in the wreath laying ceremony at the Tomb of the Unknown Soldier.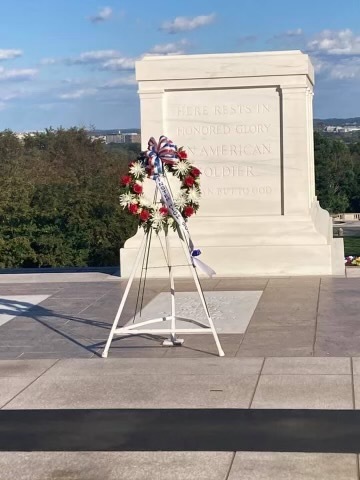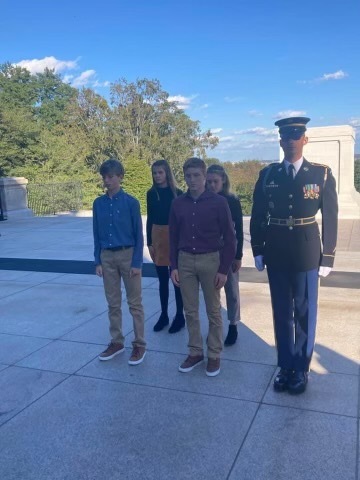 And congratulations to our MHS band on a job well done with this year's Script Cats performance (led by senior Natalie Hoying).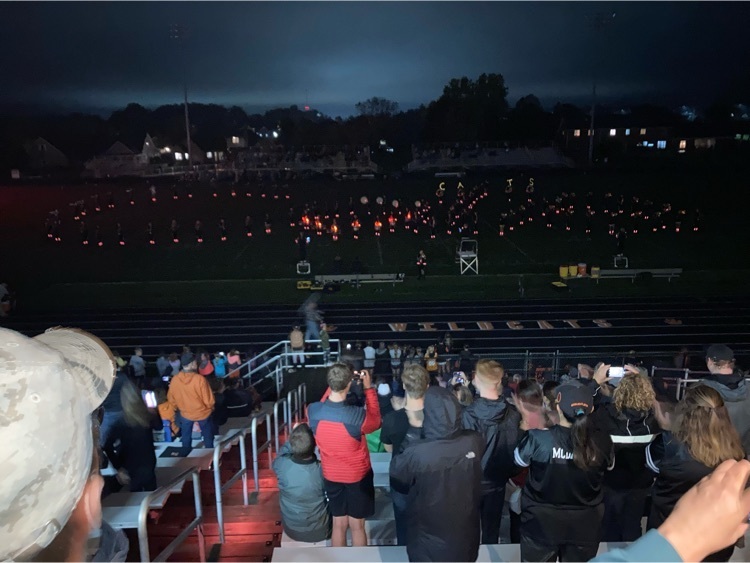 Mother Nature forced our Homecoming pictures to be inside, but the skies cleared in time for an outdoor coronation. Congratulations to 2021 queen Claire Lamm and king Caleb Kies!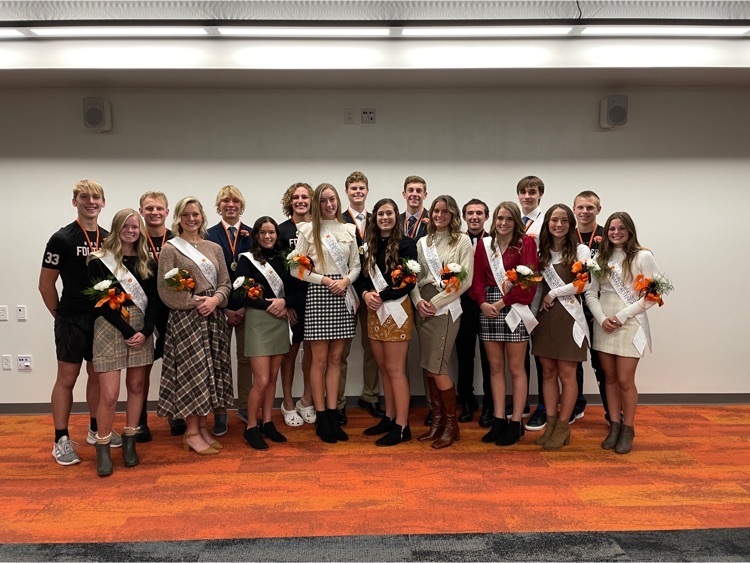 Minster Schools will host a public meeting to answer questions about the permanent improvement levy renewal with an increase this Sunday, October 17 at 7:00pm in the elementary meeting room.
This weekend is your last chance to experience the FFA's corn maze. It will be open from 1:00 to 7:00pm on Saturday and Sunday.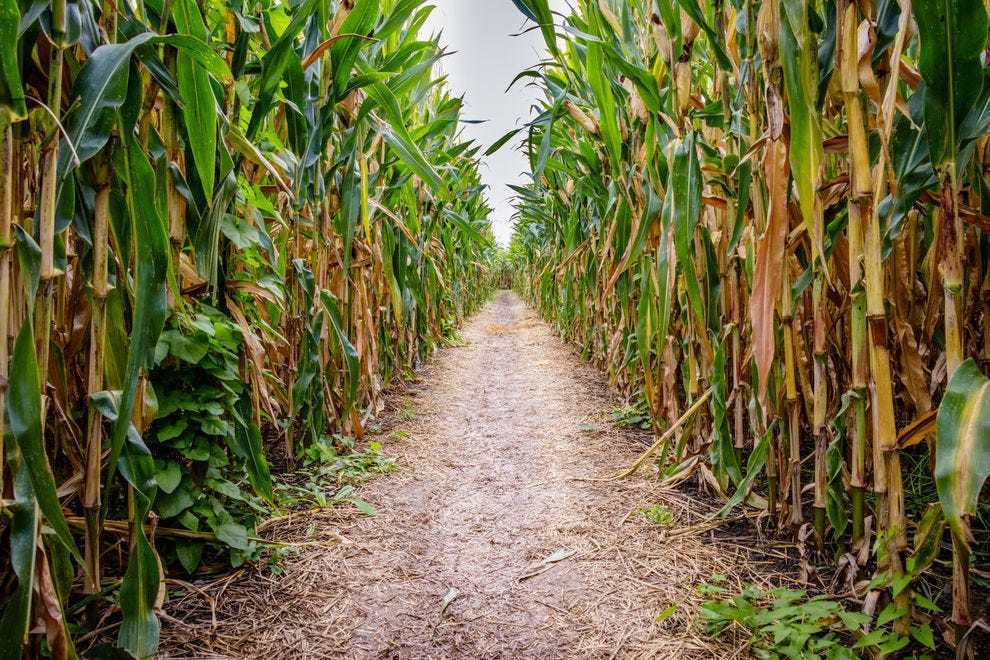 A (very) belated thanks to Brian Seitz of Leugers Insurance for recently speaking to Mr. Helmstetter's Personal Finance classes about income taxes.
Reminder: Mrs. Utrup is hosting Financial Aid Night this evening from 6-8pm in Mrs. Prenger's room. Don't miss out on this chance to learn about financial aid options available during college and work on the FAFSA. Please park behind the high school and enter door #7.
Congratulations to our first students of the month at MHS - our RESPONSIBLE Cats of September!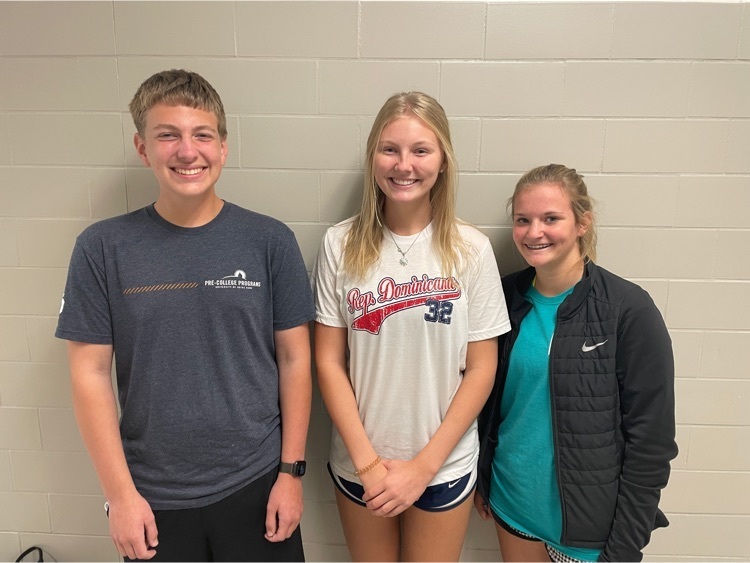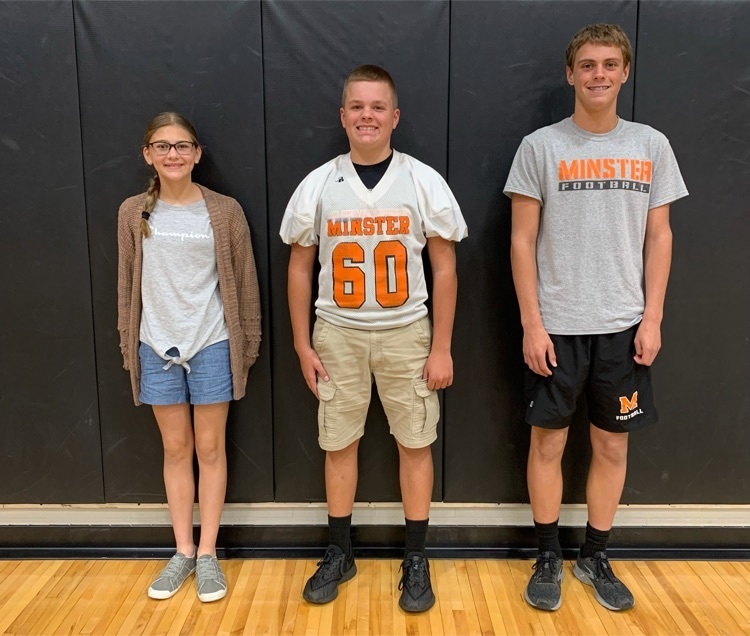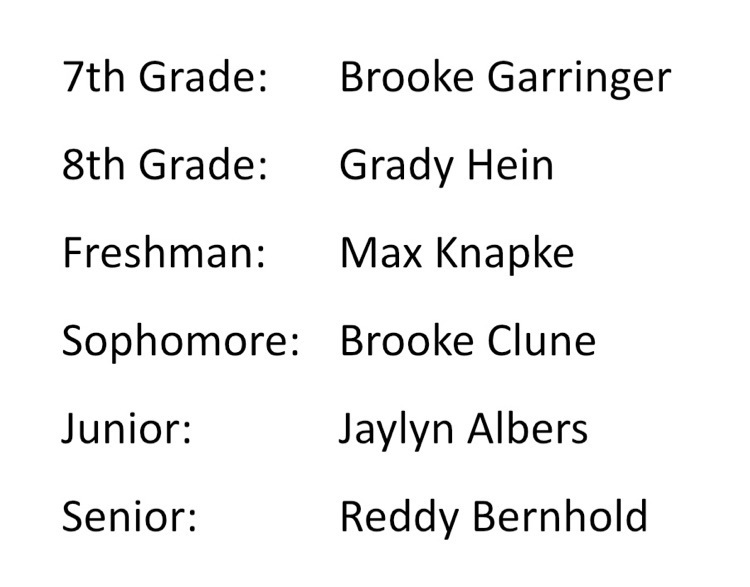 Thanks to Mr. Dave Merritt, Air Force veteran and Senior Plant Director at Danone, for speaking to our 7-12 students about responsibility during Cat's Pride today. Danone also generously offered to sponsor our Cats of the Month program this school year! We'll recognize our first group of students in the days ahead.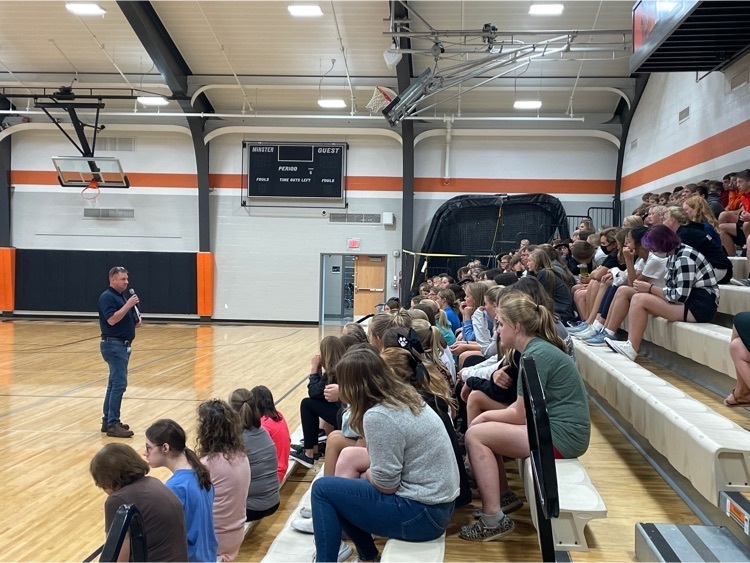 This year's MHS Homecoming court is a sharp looking crew! (Not pictured is senior Riley H.)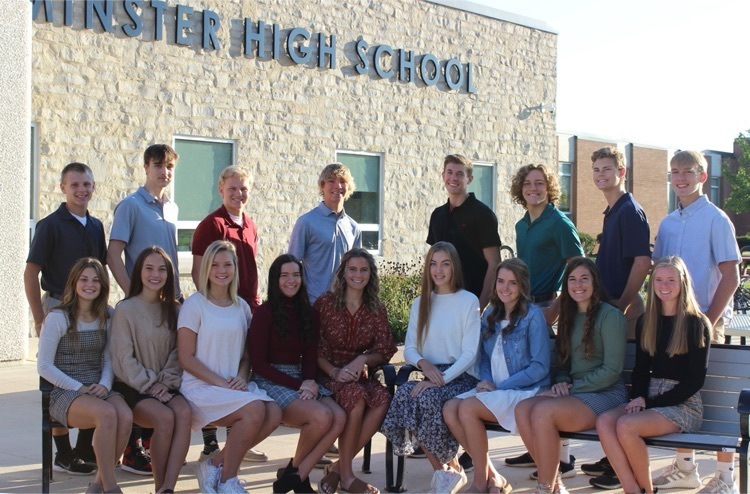 Due to the wet conditions, the FFA Corn Maze will be CLOSED on Saturday, 9/25. The maze will be open on Sunday, 9/26 from 1:00 to 7:00pm.

We are proud to announce Minster Elementary School has been named a 2021 National Blue Ribbon School based on our school's overall academic performance. The high school was named a National Blue Ribbon School in 2019 and now the elementary school joins those prestigious ranks. Congratulations and many thanks to the administration, staff and student body for this accomplishment.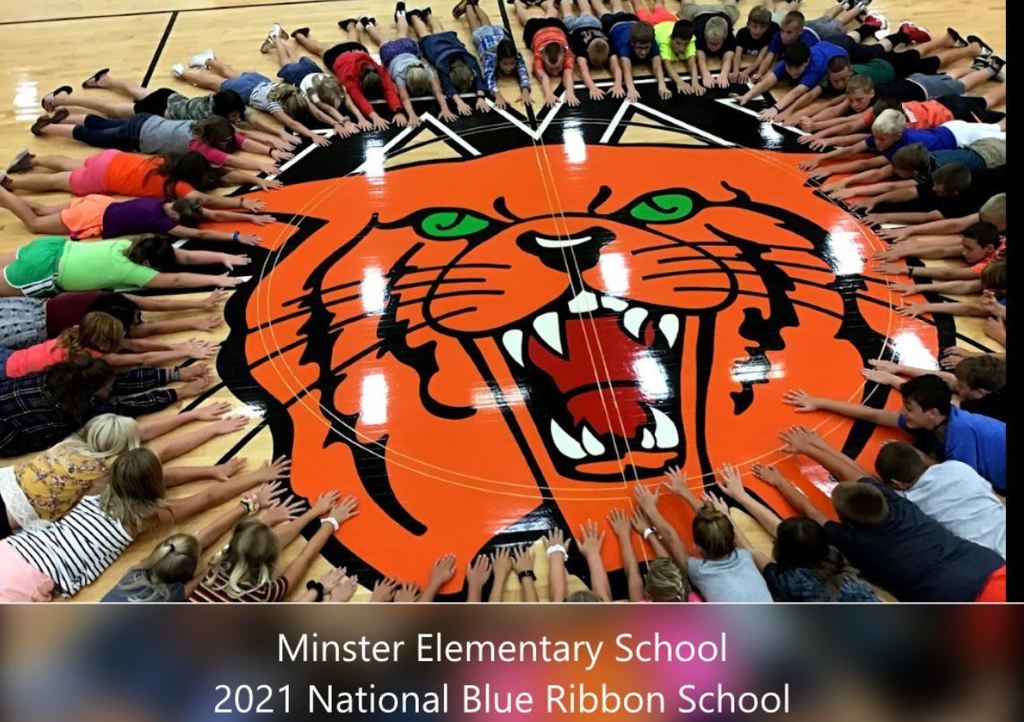 Minster Schools continue to experience telephone line issues. The telephone company is working on the problem. If you need to contact school, please email the secretaries.
Some of you have seen it or heard about it, and the rumors are true! The FFA's new corn maze officially opens this weekend.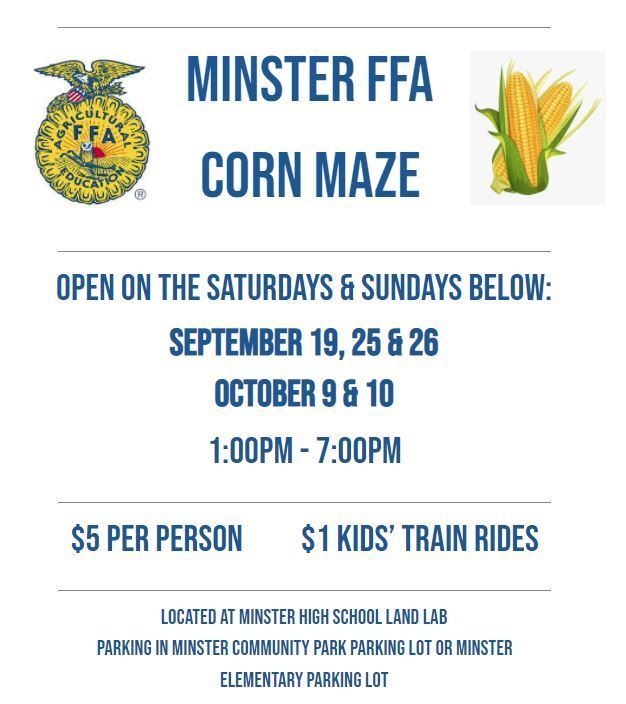 Minster Schools is experiencing some telephone line issues. Please call 419-628-4174 to contact either building.
Congratulations to our 2021 MHS Homecoming Court members!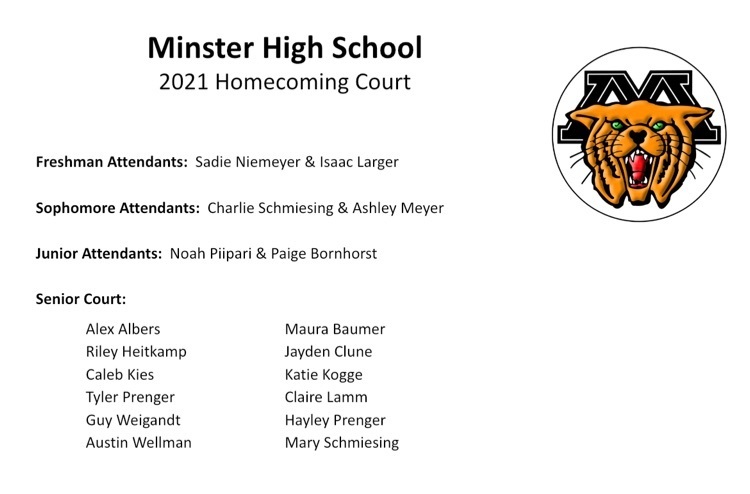 Minster High School is in need of a Drama Club advisor for the 2021-22 school year. Please contact principal Austin Kaylor at 419-628-2324 or
austin.kaylor@minsterschools.org
if interested.

Ryan Bergman of Danone presented the Minster Dirt Club advisor, Marianne Bruns, with $1500 for the improvement and development of the garden project. The club will use this money to purchase a rototiller to help keep the weeds down in future gardens. We are so incredibly thankful for the generous support of our project!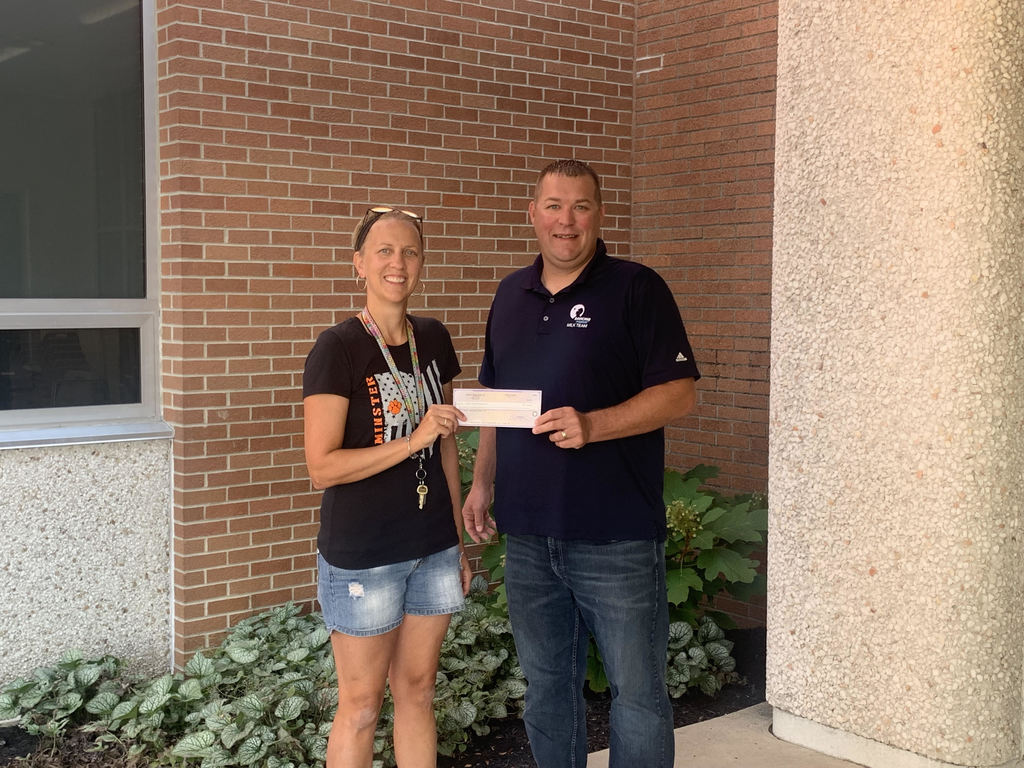 Camp Invention concludes today. A great week of fueling the imagination of future world-changers. The campers learned about trajectory, velocity, custom habitats, and much more. Thanks Wendi Moorman and Katie Eilerman for directing the camp!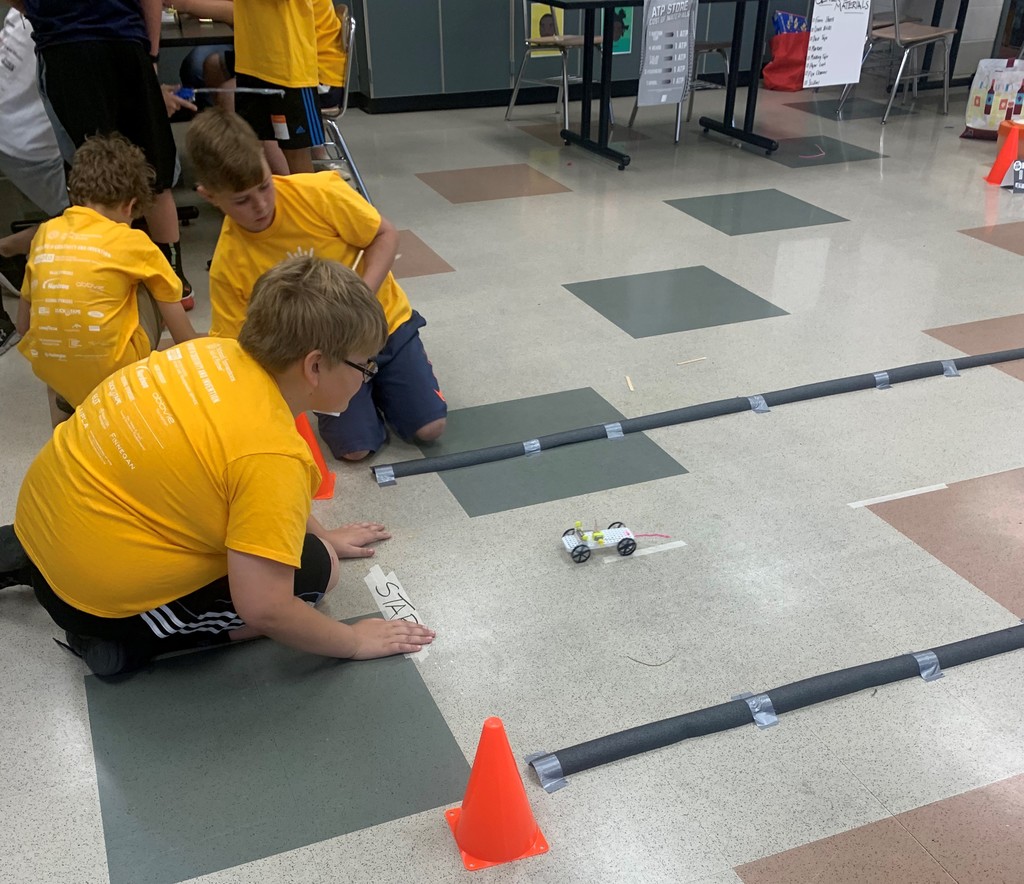 Congratulations to Audrey Hess, who received the Minster Elementary Spirit Stick at our end of year assembly. Audrey has contagious enthusiasm for learning and a helpful nature. Audrey just completed her second grade year. She is the daughter of Nate & Cristy Hess.